Everard Meade (United States)
Everard Meade (United States)
August 26, 2019 to August 25, 2020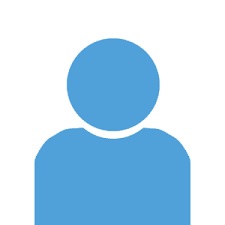 Biography
Research Project
Biography

Everard Meade is Professor of Practice and Director of the Trans-Border Institute at the Universityof San Diego's Kroc School of Peace Studies. His research explores the relationships between violence, memory, and the law, and how to apply them in practical peacebuilding. He has written a sweeping history of the death penalty in Mexico (Forthcoming from Stanford University Press), coedited a book on the lessons and legacies of the War on Terror (Routledge, 2012), and translated a collection of first-hand accounts of the drug war in Sinaloa, by local journalist Javier Valdez Cárdenas (University of Oklahoma Press, 2017). He is currently documenting the substantive practices that define impunity in contemporary Mexico, through dozens of long-form interviews. Dr. Meade directs peacebuilding programs in Mexico that have trained hundreds of activists, entrepreneurs, academics, and public servants in Culiacán, Sinaloa and Tijuana, Baja
California. He also directs the Trans-Border Opportunities Certificate Program, an introduction to the politics, places, people, and products that define the U.S.-Mexico border.
Research Project

Ev Meade is currently finishing a book project on the U.S.-Mexico border, and the broader social, cultural, and political projects it has come to represent over the last 25 years. The book explores the use of "the border" as a theory of history and how that theory interfaces with the actual life histories of charismatic individuals whose lives transcend the border.
By a "theory of history, I mean an explanation of the driving forces behind a particular project of social change over time, the decipherability of these forces by human actors in human time, and their susceptibility to human agency. Three aspects differentiate such theories of history from broader social theories or political philosophies: 1)they are limited in scope to particular social and political movements; 2)they emphasize the historical trajectory of these movements; and 3)they over-determine the ability of particular policies and policymakers to shape that trajectory. The border has become a powerful metaphor through which social and political movements claim ideal historical trajectories – often framed as a kind of "fate" or "destiny." This framing of the border as a theory of history reduces all sociocultural phenomena, policies, and institutions that intersect with the border into embodiments of, obstructions to, or deviations from that destiny.