John Skrentny
John Skrentny
CCIS Director and Professor of Sociology, UCSD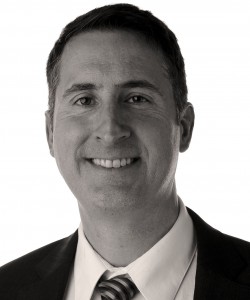 9500 Gilman Dr
La Jolla , California 92093
Profile

John is a sociologist who specializes in understanding the persistent policy and legal problems related to inequality, opportunity and jobs. He has extensive expertise in immigration politics and the law, equality and rights. His work is informed by variety of disciplines, and he regularly engages with scholars across academia, in political science, law, history, economics, management and elsewhere.

His current research examines what some call "the science of science and innovation policy" — especially as these relate to the workforce of scientists and engineers, the immigration of scientists and engineers, and their relationship to regional economic growth. He is currently working with UCSD colleague Kevin Lewis on how science and engineering workers respond to change in their fields. With funding by the Alfred P. Sloan Foundation, they will explore which workers are most likely to engage in training to keep their skills current and also what happens after they train. This project is part of a larger effort to understand the dynamics of demand for skill workers in the U.S. and abroad.

Skrentny's most recent book from Princeton University Press is After Civil Rights: Racial Realism in the New American Workplace. This book explores the ways that economic, demographic, and political changes have helped create a new strategy for managing race in the workplace. His previous work includes two books and edited another on the historical development of laws and policies to protect the rights and opportunities of minorities in the US. These studies have included a wide variety of groups, including African Americans, Latinos, Asian Americans, and white ethnics, as well as immigrants, the disabled, gays/lesbians and women of all races and ethnicities. This research brings a cultural approach to the fields of historical institutionalism and American political development. Starting with the premise that no policy is developed without the decisions of policy makers, Skrentny has focused his research on the worldviews and actions of policy-making elites, situating them in their historical, local and global contexts.
Research
Research Expertise
International migration, immigration of the highly skilled, immigration politics and law, labor supply and training of scientists and engineers, innovation
Geographical Regions of Specialization
United States, Asia, Europe
Current Research Projects
"Falling Behind, Moving Up or Moving Out?  Worker Training in Science and Engineering": With Kevin Lewis. Funded by the Alfred P. Sloan Foundation.
"The Three Worlds of Immigration": Exploration of variations in immigration policy in East Asia, Europe and North America. This project will be run through the Center for Comparative Immigration Studies, and may be connected to a series of conferences and projects, as well as a solo-authored book.
Media Interview Topics
Skrentny can provide expertise on the history and politics of immigration in the US, civil rights law, relations of immigrants with African Americans, assimilation and acculturation, the role of immigrants in the American workplace, and immigration politics and policy in Europe and Asia, especially Japan and South Korea.

Co-Directors & Staff